Where to Save When Decorating Your Home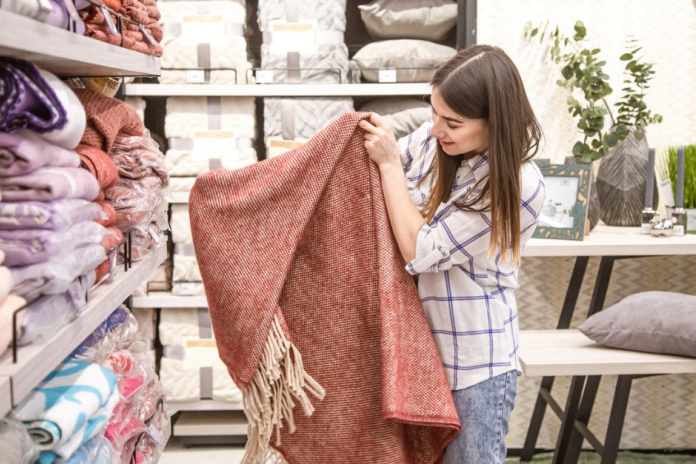 A beautifully decorated home doesn't mean every item in the room is a splurge. Many eye-catching items complete a room without an eye-catching price tag. Once you select the hero pieces for your space, the room will likely need additional items to make it feel complete. Read on for insight into the details to save on when you're decorating your home.
End tables or accent tables
The end tables or accent tables next to the sofa and chairs are the perfect pieces to save on. Investing in the sofa, coffee table and rug are the most important priorities in a living room or family room. Many designers save on the accent tables, as they're not typically high-use pieces, they're usually pieces to rest a drink on or to display a lamp. While every seat should have an accent table or place to set a drink, these small-scale tables don't need to be investment pieces.
Throw blankets
Throw blankets are accessories that can be swapped out by season and may need to be replaced frequently, so purchasing less costly throw blankets is a wise choice. Selecting throw blankets in seasonally appropriate materials and coordinating textures, patterns, and colors can help your throw blanket collection seem unified and organized without investing in costly blankets.
Accent decor pieces
The most interesting spaces have a collection of accent pieces that have been collected over time from travels and antique stores, have a family history, or come with a personal story. Even if you're purchasing new decor pieces, they don't have to be the most expensive accessories to make a significant impact.
Art
If you invest in custom framing and select a piece of art that's an appropriate size and scale and hung at the ideal height, art is an area of a room where you can save. Whether it's a low-cost piece, a handmade piece of art, or an interesting piece from a second-hand shop, a lower-cost piece of art can be instantly elevated by the frame and keeping some essential design rules in mind when you hang it on the wall.
Lighting
Lighting can be notoriously expensive, but it doesn't have to be. Second-hand lighting such as a vintage chandelier, lamp, or sconce, can become a stunning focal point without an investment price. To make a light fixture of any price point appear more elevated, selecting a fixture that is the correct scale and hung at the correct height and choosing the right lightbulb temperature is essential. The lightbulb temperature should match the lighting in the home's other fixtures and offer a soft, warm glow, such as a bulb between 2,500 - 3,000 kelvins.
Mirrors
Mirrors are an excellent way to fill wall space, make a room appear larger, and brighten a dark room. Many beautiful mirrors can be found at all different price points, making this a piece that doesn't require an investment-level price tag.
When you're decorating a house, you may feel unsure of the items where it's a better choice to save. As you select new decorative elements for your space, decide where you invest wisely, so you can ensure the items you should invest in are lasting pieces.
Reprinted with permission from RISMedia. ©2023. All rights reserved.
---
Also in This Issue: